Dance Studio & Acting School
Dance Lessons & Acting Classes
We are committed to the personal growth of all of our students from 2yrs to 102; recreational or professional!
REGISTER NOW for January 2024 to Spring 2024 Session by logging in at the upper right corner of this web-site or visiting Open House Tuesdays 4-8pm or Saturdays 9am - NOON.
Health & Safety: Masks are optional at our facility.
Dance & Acting School Info
Close
Wedding Dance Lessons
Couple's First Dance, Parents Dance with Newlywed
One hour lessons $60
Choreography for up to three song mix not exceeding 3 minutes - $300
Close
Private Lessons - All Styles
Private lesson for solos, pageants or any other event in any style
One hour lessons - $60
Choreography for up to three song mix not exceeding 3 minutes - $300
The Center for Performing Arts Dance Studio MA & Acting School's philosophy is to bring a well rounded performing arts curriculum at an
affordable price
to all students in MA and NH. Training which includes
dance lessons
at the Dance Studio MA,
acting classes and voice lessons
at the Acting School MA will allow students to become triple threat performers.
Up-Coming November CPAM Events!
View our Yearly Calendar on this homepage!
CPAM December Newsletter Paper Version can be picked up at the CPAM studio office Durning regular business hours!

Winter Extravaganza Performance
December 18th, 19th, 20th, 21st
Winter Extravaganza: Class Clothes and Performance T-Shirt
BRING YOUR FRIEND TO CLASSES IN NOVEMBER & DECEMBER!
Refer a friend and we will put $10 on your account to say
THANK YOU!!
~~~~~~~~~~
REGISTER JOFFREY BALLET SUMMER INTENSIVE:
How to REGISTER for January 2024 - Spring 2024 Classes at CPAM:
1. Log in at the upper Right Hand of this Home Page.
2. Create your family and student account.
3. Choose Your Classes
4. Vist for a tour and to be fitted for class clothes and shoes.
5. Ask about our early 10% discount tuition program.
6. Refer your friends and get a $10 credit!
7. Not sure if you are ready to register?
Schedule a Free Trial Class and see How Awesome CPAM is!!
June Recital: Saturday June 15th at Lawrence High School
SCHEDULE A FREE TRIAL CLASS
Age 2-3.5: Creative Movement & Acrobatics
Age 4-5: Ballet/Tap/Hip-Hop, Acrobatics, Acting & Voice
Age 5.5- 7: Ballet, Tap, Jazz, Hip Hop, Acro, Acting & Voice
Boys only Hip-Hop Class
Teen Dance Classes age 12-18 for Beginners, Intermediate & Advanced: Ballet, Pointe, Tap, Jazz, Hip Hop, Contemporary, Improvisation, Acrobatics
Fall 2023-2024 Musical Theater, Acting & Voice Program
Fall 2023 - 2024 Acting and Voice Classes:
Age 12-18 Teen Acting Wednesdays 4:15- 5 pm
Age 12-18 Teen Voice Wednesdays 6 - 7 pm
Age 8-11 Voice Wednesdays 4:15 pm - 5
Age 8-11 Acting Wednesdays 5 6 pm
Age 5-7 Voice Wednesdays 5 - 5:45 pm
Age 5-7 Acting Wednesdays 6 - 6:45 pm
Fall Adult Dance Program age 18+
Fall 2023- Spring 2024 Classes
Adult Hip Hop Dance Class: Monday 6:00 - 6:45 pm
Adult Latin Dance Class: Monday 6:45 - 7:30
Adult Contemporary Dance Class: Wednesday 6:15 - 7 pm
Adult Ballet Dance Class: Wednesday 7 - 7:45 pm
Adult Tap Dance Class: Wednesday 7:45 - 8:15 pm
Adult Jazz Dance Class: Wednesday 8:15- 9 pm
Meet the CPAM Instructors
View our teacher's full Bios at:
We are Professionally Certified, Associated & Host: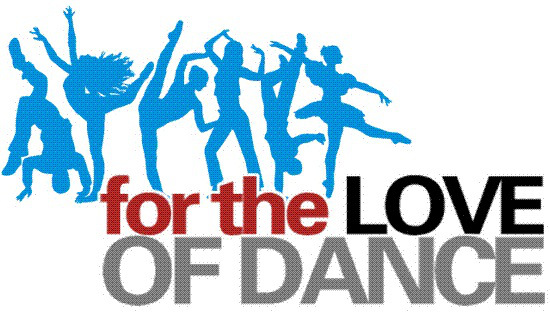 PRIVATE LESSONS: Wedding Dances, First Dance,
Father-Daughter Wedding Dance,
Privates in all styles for all ages.
Meet the CPAM Instructors
View our teacher's full Bios at:
Events Calendar
Sophia Michitson Summer 2012 Sampas Pavillion Performance Lyrical Solo
Madison Lomax Spring 2012 Dance Competition Performance Lyrical Solo